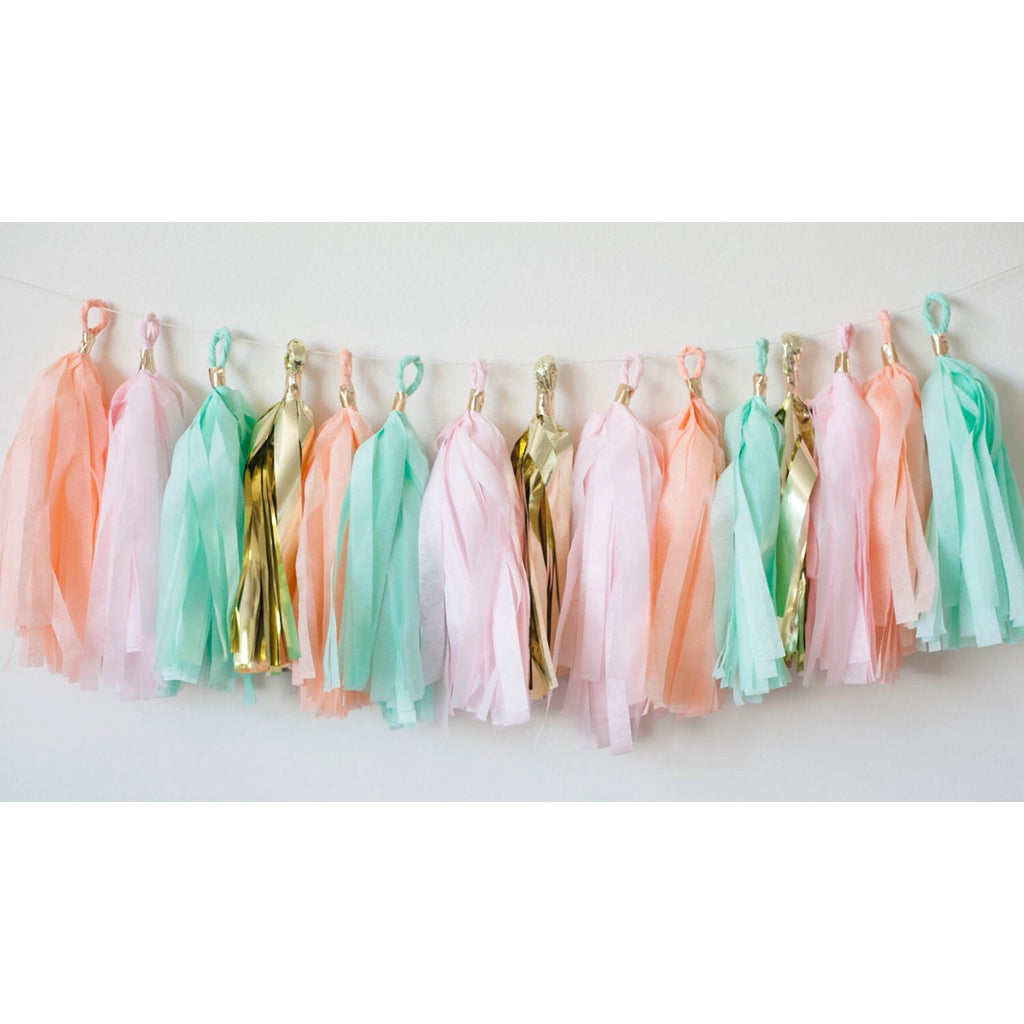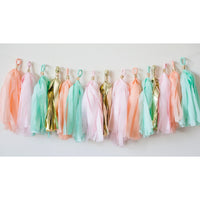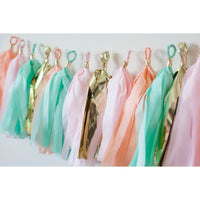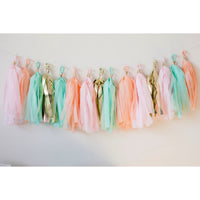 Fully Assembled 16 x Mint Pink Gold Apricot Tissue Paper Tassels for Party Wedding Gold Garland Bunting Pom Pom
* Color is the same as the photo shows,the gold color is fabulous. Originals Group Tassels Garland Version 2.0
* 34 cm long for each tissue tassels.
* Quantity: 16 tassels with string. The string is around 8 feet long.
* You would receive 16 assembled tassels and a piece of string.
* Fully Assembled, Just Ready to hang!